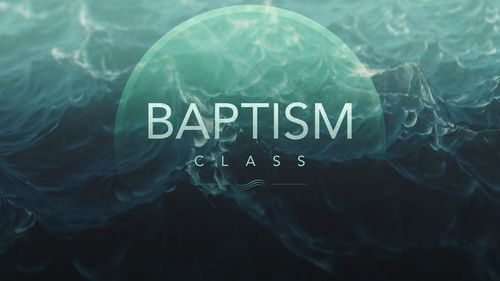 At Central, we do baptisms a little differently.
We are a growing young church, so to keep up with the volume of baptisms, we hold "baptism week" every two months. Here's how it works:

Do I have to be a member of Central to get my child baptized?

Nope! We are happy to baptize anyone and everyone who wants to be baptized. If you baptize your child at Central, they automatically become a Central member. If you would like to become a member too, you are welcome to talk to us about it. But there is no obligation!

What are group baptisms?

We are a young growing church, and we baptize a lot of people. To make the scheduling manageable for staff and volunteers, we have group baptisms every two months. You can pick the date and service time, and we will baptize you/your child during that service along with everyone else who signed up for that service.

What are the baptism classes like?

When you sign up for baptism, we ask that you attend classes taught by Pastor Aaron and the Children's Ministry Director, Sarah Bennett. You will learn about what baptism means and how Central plans to support you after the baptism. This will also be a time for connect with other families who are getting baptized.

Can I sign myself up for baptism? Can I sign up all of my kids at once?

Yes! We baptize people of all ages and we are happy to baptize family members together. Just let us know in the form!

Who should I choose to be the sponsors?

Choosing a sponsor (another word for godparent) is a big decision. Your child's sponsor is responsible for helping to raise your child in their faith. If you want time to make this decision, you can leave that section of the form blank. You can also feel free to talk to Sarah Bennett or Pastor Aaron if you'd like help making this decision.

Sunday services are at 8:30am and 10:15am. Wednesday services are at 6:30pm.
Baptism classes are in the Building B office after the Sunday 10:15 service (around 11:30am).

Please fill out the form below and we will send you a confirmation email when we've received your information.
If you have any questions or extenuating circumstances, please contact the Children's Ministry Director, Sarah Bennett, at sarah@central-lutheran.org.